The Nikon 14-24mm f/2.8 is a professional ultra-wide angle (not fish eye) lens specifically designed for FX sensors. Although it can be used with DX sized sensors, the focal lengths equate to a meager 21-36mm, which defeats the purpose of a unique lens like this. The 14-24mm is ideal for photographers that want to capture a lot of scenery – even if space is in short supply and want to the luxury of a constant 2.8 aperture. I have used this lens in various situations, from interiors, architecture to even weddings just for the fun of it. Examples can seen at the bottom of this post.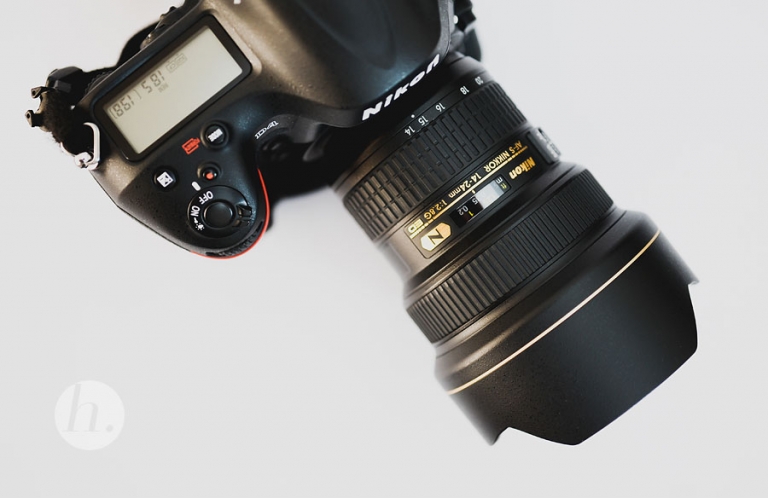 Typical of most professional Nikon lenses this lens is a beautifully designed and constructed. On first glance the chunky front looks a bit unusual with a distinctive rounded lens element. Unlike most lenses the lens hood is part and parcel of the lens barrel to protect the rounded lens element. One can imagine that an exposed element such as this to be quite vulnerable to scratches, but then again Nikon must have factored that into the equation. To support the fact that this is a heavy-duty lens, this lens is weather sealed and the barrel was constructed from durable alloy. The lens weighs in at a beefy 1kg.
Due to the unique design is that there is no filter thread and as a result you cannot attach your conventional ND filters in a conventional way. There are 3rd party solutions available though, but they are bulky and way more pricey than conventional filters. I have found in South Africa such filter solutions are available specialist shops such as Kameraz.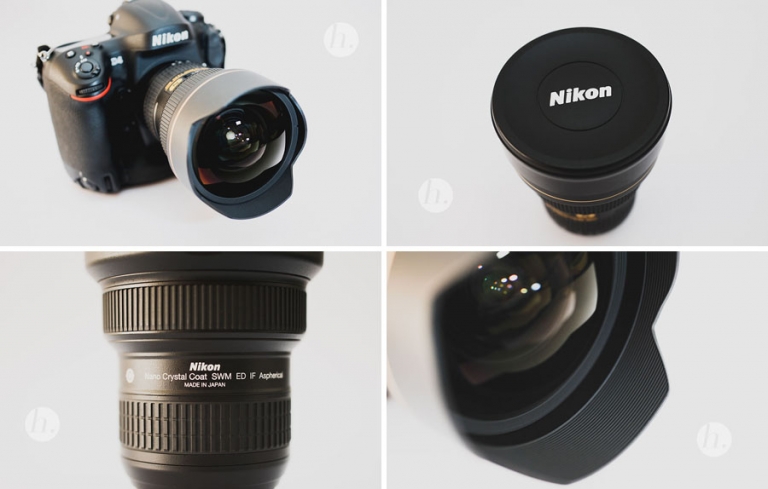 Performance-wise the focusing is fast and quiet thanks to Nikon's Silent Wave Motor (SWM) technology. There is no image stabilization with this lens, but then again with such short focal lengths and wide apertures I don't see the need for it on a lens like this. With a front element that protrudes so much at the front, this lens is very vulnerable to any kinds of flare and ghosting. Even with Nano Crystal Coating Technology it is still hard not to catch any kinds of glare. For a zoom the image quality through is super sharp. Vignetting is visible wide open, but manageable.
This lens makes use of Internal Focus (IF), which means that the length of the lens stays the same at all focal lengths. The movement of the lens element can be seen just inside the lens hood.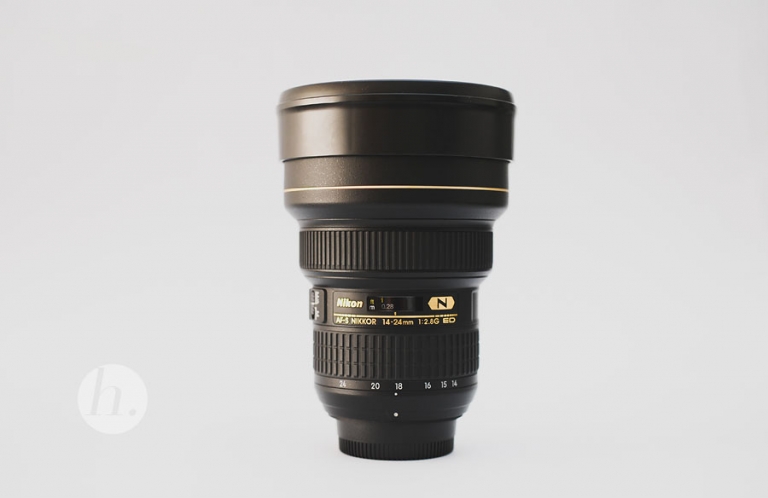 Summary: One could argue that the Nikon 14-24mm f/2.8 is a pricey lens, but currently this is the professional standard for ultra-wides. With the lifespan of quality lenses being longer than that of camera bodies I can see this lens to be a staple for photography professionals and serious amateurs for many years to come. Sure this lens is susceptible to ghosting and the use of filters require a special solution, but these are all issues that can be managed.
Some images that I have taken using the  Nikon 14-24mm f/2.8: