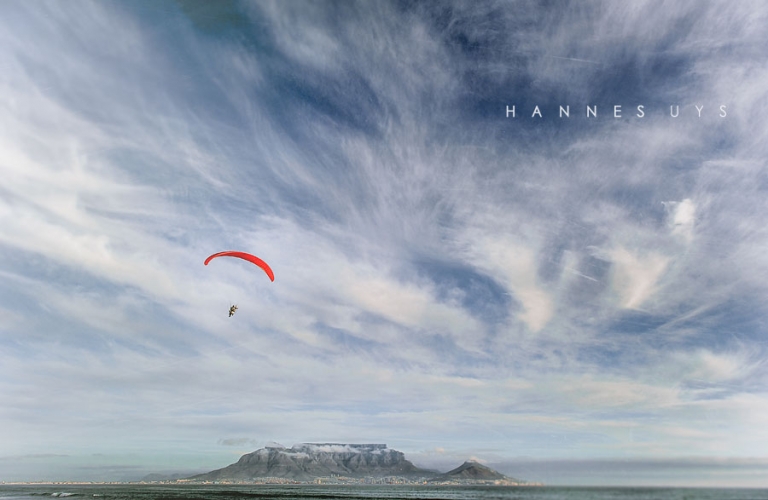 As Joburger native, I've been eyeing Cape Town as a place live for quite some time. At least for the time being plans are afoot in that direction. Whenever I'm in Cape Town I tend to miss Johannesburg and on any of my off days I miss being in Cape Town. Not sure why. I was born in Johannesburg, but experienced an upside down upbringing in other parts of South Africa, which sealed my idea of how life should be. Partly obsessive and partly compulsive I thought it would be best to make a list of pros and cons from personal experiences. Some might be novel and some might be cliché. All for the quest.


---
The Good Stuff
First off I should say that should you find yourself in either JHB and CT then you will be better off than living any other part of South Africa – in my opinion. Where there's people, there you will find opportunity. CT and JHB provide those aplenty, but just in different areas. It reminds me of a moment I had in my mind whilst stuck in a small platteland town on a late Friday afternoon. Their peak hours were mere fluff and I was hit with fear to imagine what if I was forced to live there for the rest of my life. FOMO.
Johannesburg
The money is here. History made it so. Unfortunately. If Joburgers are complaining about business, then you know the economy is really in the dumps. That said, I've met so many highly qualified Capetonians in JHB that just couldn't find any mustard to cut in CT – just because there weren't any opportunities available.
JHB has a bit of technology. Areas like Sandton and Midrand are exploding with great infrastructure and architecture. If technology happens globally, then expect to see it here first. It's also what makes JHB such contrast to live in, you move from cutting-edge to poverty in just a few kilometres. In my opinion, it's the only real city in Africa, which also has only just started establishing its own new identity.
The people of JHB are nice. And easy to talk to. That's if they are not stressed or suffering from road rage.
Fynbos is no match for Jacarandas. Go have high tea at the Four Seasons Westcliff and see what I mean.
Cape Town
Mediterranean summers. When the wind is not blowing your clothes off or exfoliating your face, then CT is the best place to be during summer. Early sunrises and late sunsets are killer.
Freezing ocean. This means less drunken idiots flocking to the beaches in summer like you have in Durban. I don't think Durban will ever recover from that (plus a few other things).
People in CT generally love animals. Owners can be seen walking their pets everywhere. In JHB the maids and the gardeners do it, just look at the streets of Parkhurst on any day of the week.
Afrikaans can be heard everywhere. Not the purest stuff. The cool version. Djy en djou djouself.
There is so much to do. For free. This list is endless.
Apparently there is better municipal delivery. Articles like these can be found everywhere: CT delivery is everything but douche bag status like elsewhere.
CT doesn't need to create anything for it to be something. It can go on like this for the rest of its existence and it will be fine. It was born beautiful and is looking after itself quite nicely thank you very much.
None of my family live there. Hallelujah.
---
The Crap Stuff
Johannesburg
JHB is ugly, it knows that and it doesn't care. Even with a fair amount of gentrification and investment that is taking place, so many older parts are seriously hideous and a reminder of the past. I have to add though that JHB is trying really hard to change that and what it has recreated is really exciting stuff. The old mine dumps are still there sadly.
Johannesburgers can be a little too tense and time is always money. I recall a chat with a JHB guy on a flight from CT who said he hated CT because everything happened too slow according to his liking. Especially compared to JHB when his medium rare steak doesn't take longer than 10 minutes to deliver. In CT he said he waited for about half an hour. I could see foam accumulate around the edges of his mouth as he recounted his horror of horrors of CT time ruining his alpha male steak experience. As Johanneburgers we foam too much. And way too much road rage.
There isn't much to do here. Even if there is, then you have to pay a full bucket for it. No wonder there are so many malls in this part of the country. A good example is when an overseas artist has a show here and it sells out immediately just because there is nothing else to do. On the day of the event hazy cell phone images explode onto social media just so that we can be observers of each other's lives. No one really cares. Except for Rodriguez.
It's in the middle of nowhere. This relates to the point above.
The weather is great and it sucks at the same time. On the upside, JHB winters are mild compared to anywhere else, but the scene gets ugly and dry. Most JHBers don't even have a proper winter wardrobe like those in the northern hemisphere. Where CT has its winds, JHB has its thunderstorms around 5PM in the afternoon when most people are stuck in traffic. Every thunderstorm looks like the devil's brigade on the approach and when all hell breaks loose, everything gets either annihilated by hail or fried by thunder bolts. And it all only lasts for five minutes total.
In Africa all roads lead to JHB. Like said before even Capetonians now move to JHB to make a living. As mining towns get smaller, there is only one way where most of the inhabitants will go: JHB. CT is too far and all the jobs are already taken.
Cape Town
Property is expensive – in the nice parts. With less real estate available than JHB this is to be expected and the place is crazy beautiful. I mean come on, it's one of the top travel destinations in the world. Ching ching.
Bellville is worse than Boksburg. And not all suburbs near a beach are nice. Parklands anyone?
The economy is smaller. And different.
Some say CT people are a clique knit together worse than the Illuminati. Maybe it is so. I was told by locals that if I would want to book any work there as a freelancer then it is about who you know and for how long. Jobs for my friends type of thing. In JHB if you are good, then you get the job and that's it. I also know of a few people who have moved to CT and who are still battling to make decent friends after many years.
Cape winters are for hibernators. If you have a day job to drive out to during the day then that has to be tough.
The world doesn't revolve around wine. I know the vineyards makes the Cape a cool place, but sometimes wine is just wine.
Views are overrated. Views might be an estate agent's best friend and up the value of a property, but there is only so much you can take of it before you stop noticing it. Also, living closer to the beach is also overrated. Trying to keeping windows clean is a pain and forget about a garden.
FIN